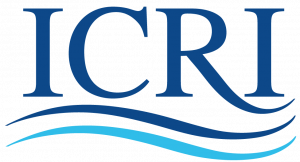 Exciting opportunity to join the International Coral Reef Initiative (ICRI) team! ICRI are seeking a highly motivated ICRI Project Officer to start as soon as possible.
Start Date: As soon as possible
Salary: £28,000 – £33,000
Location: UK-based / London (the office is based at: Blue Pangolin Consulting Ltd, 20Mortlake, Mortlake, London, SW14 8JN)
The International Coral Reef Initiative (ICRI) is a global partnership between Nations and organisations, founded in 1994, which strives to preserve coral reefs and related ecosystems around the world. ICRI emerged out of the recognition that coral reefs and related ecosystems found in tropical and sub-tropical regions are facing serious degradation, primarily due to anthropogenic stresses. Many nations face similar threats to coral reefs and related ecosystems as well as similar management problems. Recognising this, ICRI's objectives are to: Encourage the adoption of best practice in sustainable management of coral reefs and associated ecosystems; build capacity; and raise awareness at all levels on the plight of coral reefs around the world. To date, ICRI counts 95 members including 45member states that represent over 75% of the world's coral reefs. Currently chaired by the United States of America, ICRI is implementing the 2021 – 2024 Plan of Action, Turning the Tide for Coral Reefs.
Under the implementation of the Plan of Action, there is an exciting opportunity to join the ICRI Secretariat for a fixed-term. The role will aid the ICRI Secretariat, and support the ICRI Chairs, to fulfil the organisation and management procedures of ICRI whilst animating the initiative and its members and supporting ICRI's various ad hoc committees and operational networks:
Developing and implementing a Plan of Action for implementation during the Host Secretariat's hosting term.
Managing membership, including seeking updates on Members' details at the beginning of the hosting term, maintaining a database on members and nominated focal points and processing membership requests.
Convening and organising General Meetings
Receiving and answering correspondence on behalf of the Initiative
Maintaining and updating web-based media, including the ICRIForum website as well as ICRI social media and ICRI Newsletter
Promoting ICRI and its work
Providing comment on relevant international texts and at international fora and conferences where side events may be organised.
Developing new partnerships with ICRI to expand the Initiative
Reporting on the activities of ICRI in line with financial contributions received by the ICRI Secretariat.
The ICRI Project Officer will also support ICRI's ad hoc committees and the Global Coral Reef Monitoring Network (GCRMN), including facilitation of meetings, events and workshops as well as development of products.
The ideal candidate will have:
Required:
At least 3 years coral reef-related experience
Understanding of international policy (including the Kunming-Montreal Global Biodiversity Framework) a knowledge of international / regional initiatives and organisations
Experience in a fast-paced working environment involved in multiple projects with international stakeholders
Website maintenance and strong communication skills including experience utilising social media (Twitter, LinkedIn) and Newsletter platforms
Strong initiative to develop and implement ideas to expand, animate and strengthen ICRI
Comfortable with independent working
Excellent reporting and writing skills
Ability to work in the UK
Desired:
A sound understanding of international processes with respect to coral reefs and their associated ecosystems
Experience working within international initiatives
Website management utilising WordPress
Newsletter management (Mailchimp or similar)
This position is based in the UK, with access to London (SW14), and some international travel may be required. The ICRI Project Officer will have a proven ability to forge and maintain relationships with a range of individuals and organisations, including governments, NGOs, Regional and International Intergovernmental Organisations and/or private industry. A strong understanding of conservation issues within local, regional, and international contexts is a plus. Other key attributes include strong administrative skills, including reporting and excellent writing skills, as well as being team player, demonstrating initiative to identify issues and provide solutions, and able to build positive personal and organisational relationships.
If you are interested in applying for the role of "ICRI Project Officer", please submit:
A one-page covering letter explaining your suitability for the role
A full CV
Contact details for 2 references (who will not be contacted without prior permission)
All applications must be submitted to Tom Dallison (thomas.dallison@blue-pangolin.net), with Francis Staub in 'cc (fstaub@icriforum.org) with the subject "ICRI Project Officer Position – 0223" as soon as possible.