Last week, Francis & Tom participated in the Mediterranean MPA 2020 Forum that took place in Monaco, between 28th November – 01st of December. It was an opportunity for them to reconnect with their Mediterranean MPA network, and to participate in engaging events and discussions.
Mediterranean MPA Forum
Opened by His Serene Highness, Prince Albert II of Monaco, the objective of the Forum was to finalise the content of the Post-2020 Roadmap for Mediterranean Marine Protected Areas. This Roadmap aims to be a living and regularly evaluated blueprint that generates the buy-in of all stakeholders needed to be involved in the implementation of its recommendations. The finalisation of the Roadmap is the starting point of a wide mobilisation to ensure that 30% of the Mediterranean is effectively protected by 2030.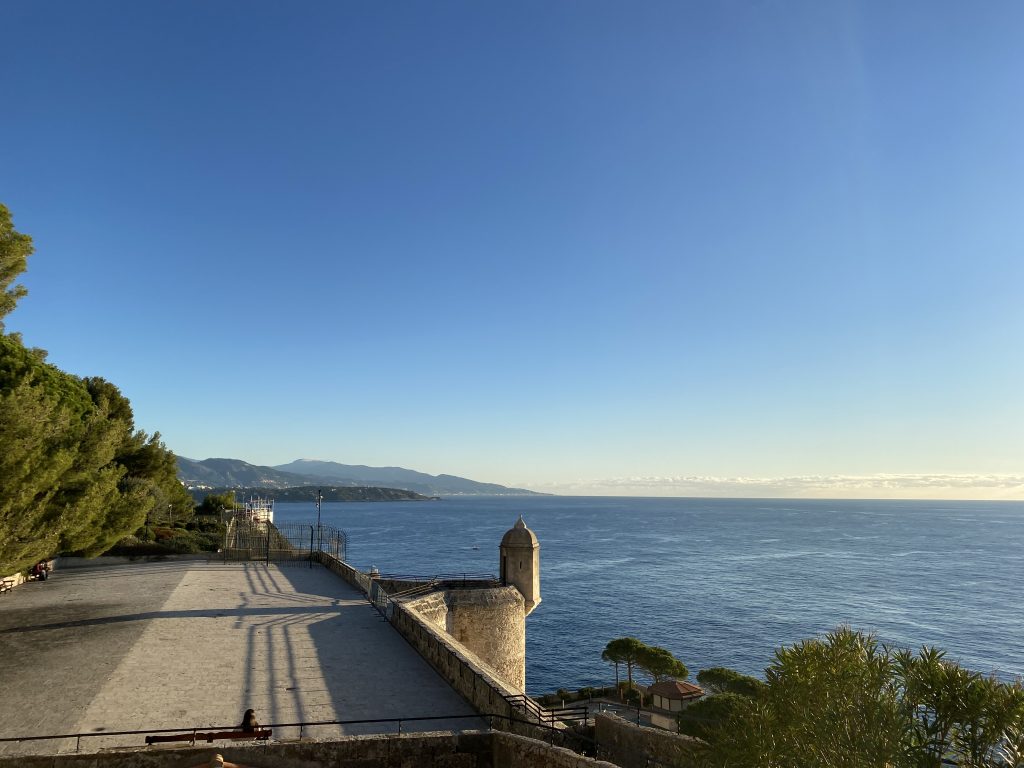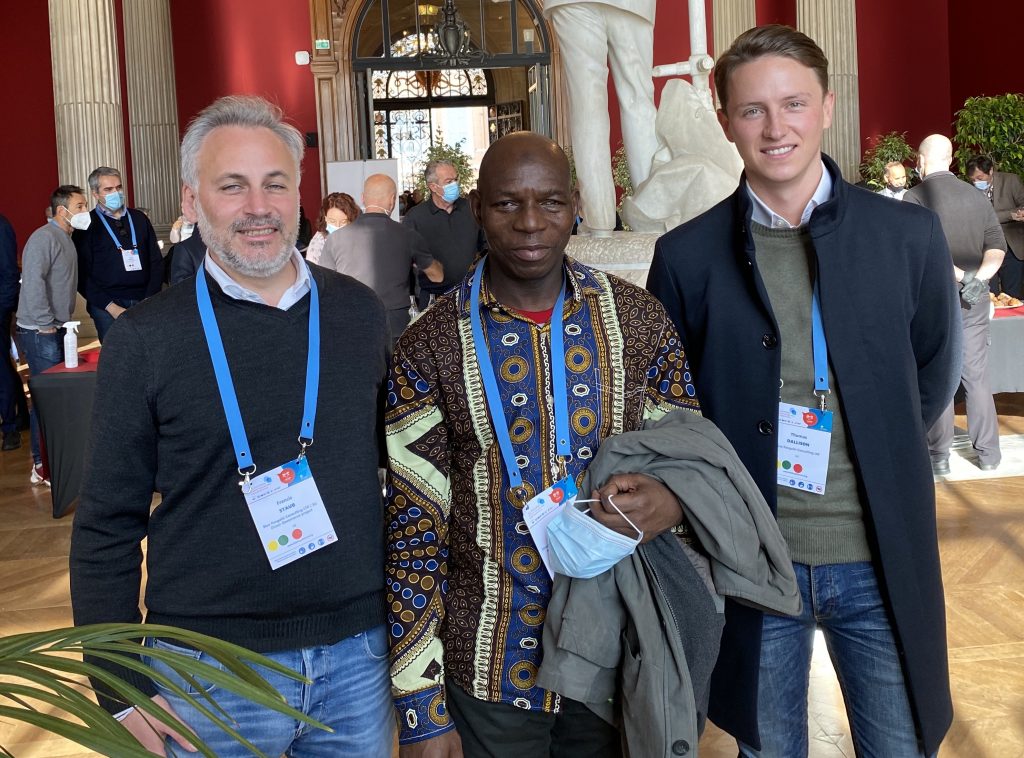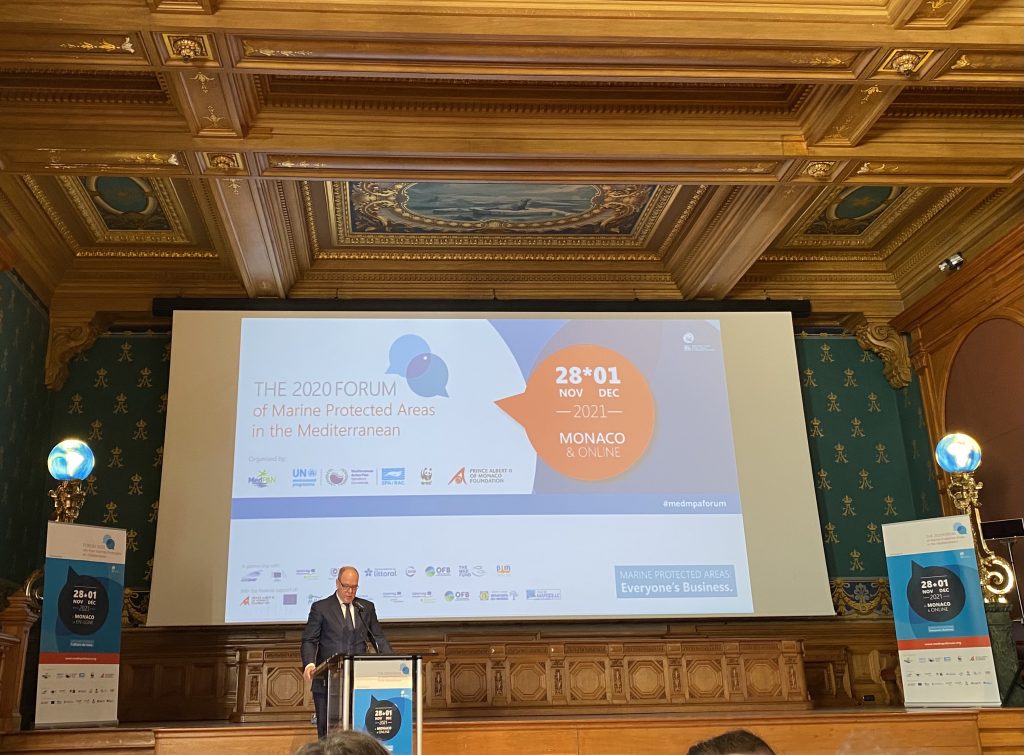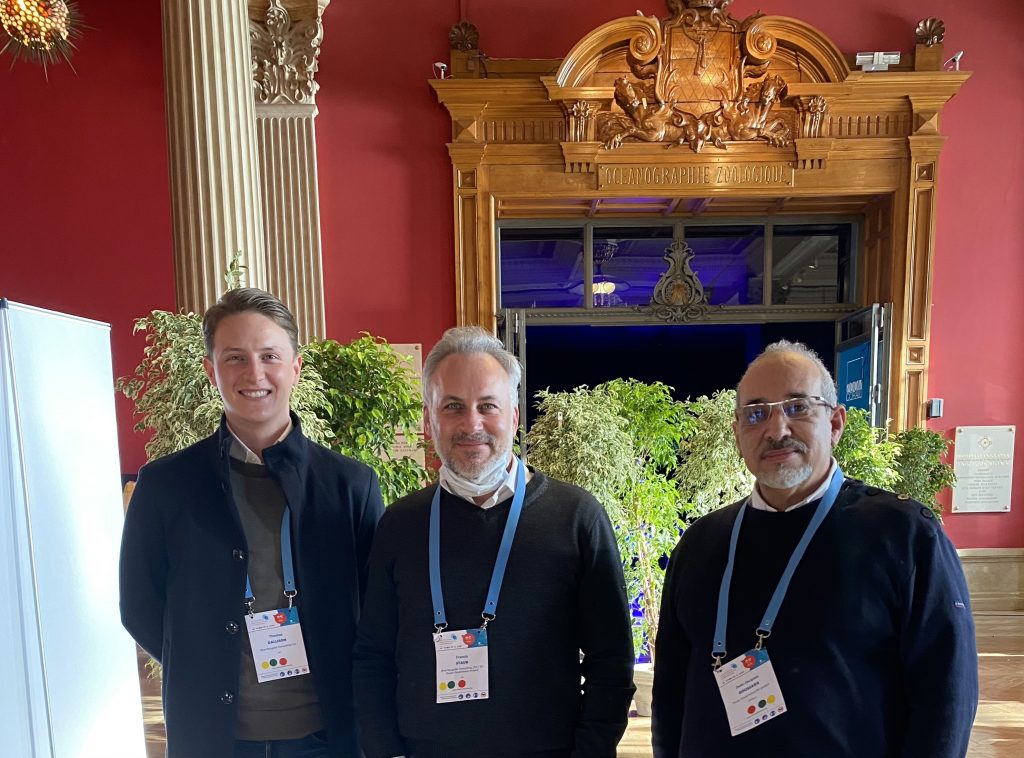 The Forum sessions (29 and 30 November) were an opportunity for the participants to make direct comments and contributions to the roadmap; and the revised recommendations were presented in plenary at the closing session on the 1st of December.
Over the three days, the forum gathered a wide range of MPA stakeholders: managers, policymakers, scientists, economic players, regional and international organisations, NGOs, and donors from all Mediterranean countries and beyond.
Med MPA Forum in numbers:
253 people attended in person
535 people participated online
25 countries were represented in-person at the forum
37 countries were represented online
The Forum held sessions on a wide range of MPA-related themes, the details of which can be found here.
Marine Mammal Management Toolkit presentations
Marine Mammal Management Toolkit introduction
On November 30th, Francis presented the Marine Mammal Management Toolkit that is part of the EU-funded Ocean Governance project, during a session showcasing initiatives for mobile species conservation.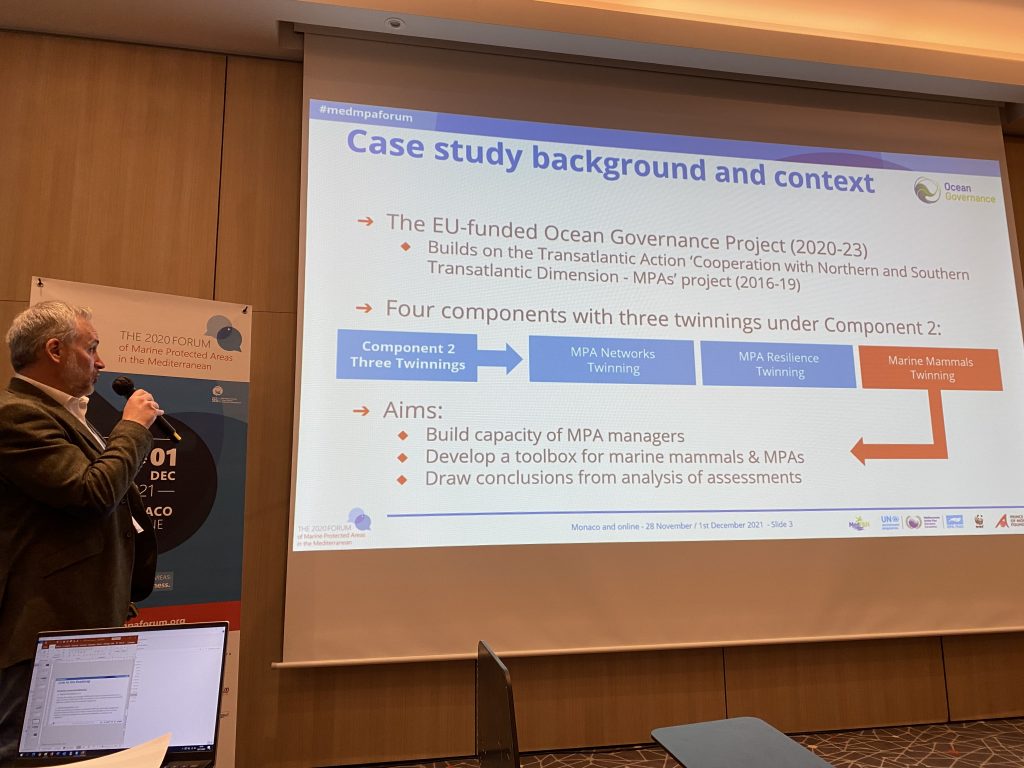 Workshop
On December 2nd, a workshop titled "Training on Two Innovative Toolkits for MPA Managers to Assess MPA Marine Mammals Management and MPA Resilience-based Management" was hosted as a side-event following the Mediterranean MPA 2020 Forum. An overview of the Ocean Governance project, and each respective twinning, was provided and subsequently Francis delivered an introduction and applied walkthrough of the toolkit with a core focus on the Self-Assessment Tool.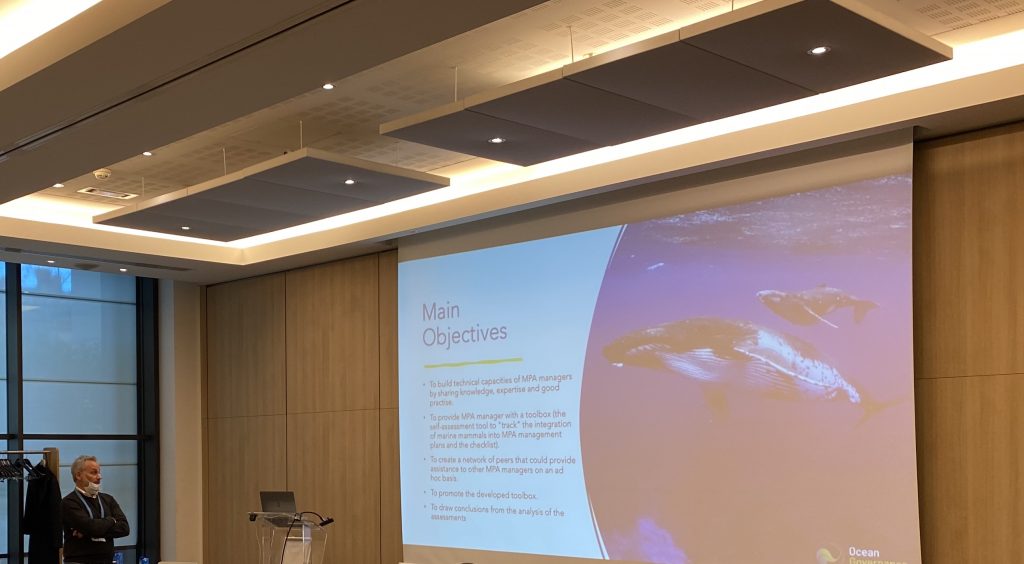 The Blue Pangolin team was delighted to attend this event.