Provision of Technical Support to the Global Coral Reef Monitoring Network
At the end of 2021, Blue Pangolin Consulting signed a new contract with the Australian Institute of Marine Science (AIMS) to provide technical support for the Global Coral Reef Monitoring Network (GCRMN). The GCRMN, an operational network of the International Coral Reef Initiative (ICRI), is currently hosted by AIMS and operating through a global network of researchers and organisations to provide the best available scientific information on the health of coral reef ecosystems, for their conservation and management.
The work of the GCRMN is extensive, with the network's most recent achievement being the production of the Sixth Status of Coral Reefs of the World 2020 report, which describes the status and trends of coral reefs worldwide. The release of this report, launched 5th October 2021, was the result of herculean effort to collect and analyse over 2 million data points from the world's reefs.
The Blue Pangolin team, and especially Marie, will provide ongoing support to the GCRMN in 2022, including the complete re-design and launch a new GCRMN website, while managing and strengthening communication. Over the next year, key focus will be placed into:
Developing new partnerships with the network
Supporting coral reef monitoring data collection
Animating the GCRMN through administrative support and the organisation of events and workshops
Facilitating the establishment of critical task forces to support the efforts of the network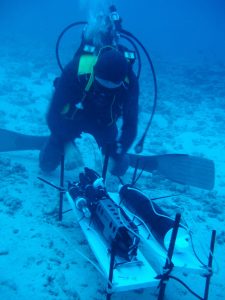 Topic:
Coral Reefs, Technical Support